The Google Play Store expands every year, and 2020 was no different. We saw a slew of new apps from a variety of categories. It's arguably one of the best years we've had in recent memory. Of course, the global pandemic had a massive impact on people's habits, and some apps that were not so popular before received massive support in our new reality. Plus, we saw some older apps make some dramatic changes, becoming new again. Without further delay, here are the best Android apps of 2020.
The best Android apps of 2020
Adobe Photoshop Camera
Bazaart
Cubasis 3
Dolby On
Firefox Daylight update
GitHub
Microsoft's three big releases
Olauncher
Oto Music
Pokémon Home
Socratic by Google
Vivaldi Browser
Plexamp
Zoom
The exposure API from Google and Apple
Check out more of the best apps and games:
15 best Android apps available right now
15 best Android games available right now
---
Adobe Photoshop Camera
Price: Free
Adobe Photoshop Camera was one of the bigger Android app releases this year. It's a camera app mixed with a photo editor. The camera portion includes filters, real-time effects, a portrait mode with bokeh controls, and over 100 lenses with varying effects. The editor side of the app lets you control all of those filters and effects. You also get an auto-tone feature and other fun stuff. It's relatively new so it's a bit one-dimensional, but it definitely has a lot of potential. We hope Adobe keeps making this one better over the course of the coming year.
Credit:
Joe Hindy / Android Authority
---
Bazaart
Price: Free trial / $3.99 per month
Bazaart is a new photo editor app. It originally launched on iOS eight years ago and finally made its way to Android this year. It has a decent number of tools, including various stickers, basic tools like rotation, a manual background eraser tool, and other basic amenities. The app's big feature is its automatic background removal tool. You use it to remove a photo's background or you can substitute it with one from the app. There is even an option to export the photo with a transparent background and add your own later. Unfortunately, the removal tool is a subscription-only feature. The app isn't nearly as good as the iOS version yet, but as long as the developers keep at it, this should be a good photo editor in the future.
---
Cubasis 3
Price: Free trial / $38.99
Cubasis 3 is an audio DAW and the mobile version of Steinberg's popular Cubase audio editor. It's a full DAW with support for unlimited audio tracks, 550 audio loops, support for various MIDI keyboards, and cloud storage. You can likely record, mix, and export an entire music album in this app. I didn't personally go that far because I have the music skills of a small woodland animal, but this thing has more tools and functions than most other audio editor apps on Google Play. It's a bit pricey, but you can restart the trial over and over until you're sure you want to buy it.
---
Dolby On
Price: Free
Dolby On is a surprisingly excellent (and free) audio and video recorder. You can use it for music, lectures, podcasts, meetings, or any other instance where an audio recorder is useful. This one differs from most with a noise reduction tool, de-essing, volume tweaking, an EQ, and other audio editing tools. The feature list is so much longer than most similar apps. The video recorder is a little less impressive, but it's definitely good enough for something like Facebook or TikTok. It's also entirely free, making it an easy recommendation. I'm just as shocked as you are that something like this made it to the list, but it's actually that good.
---
Firefox's Daylight update
Price: Free
Firefox was always a good substitute for Chrome, but it got better in 2020. It introduced its Daylight update, a major revamp to the browser and its features. It received many of the best security features from Firefox Focus (Mozilla's privacy browser) along with Enhanced Tracking Protection to better secure your privacy. The UI was revamped for a lighter, cleaner look too. Additionally, Firefox received a light and dark mode, picture-in-picture support, better extension support, and tons of under-the-hood changes. I've been using Firefox as my daily driver browser ever since, and it's been a delightful experience. It even uses less battery than Chrome. You can read more about the Daylight update here.
---
Read more about apps and games:
10 most controversial apps and games from 2020
Our favorite video games of 2020 on console, PC, and mobile
---
GitHub
Price: Free
GitHub is one of the most popular open-source developer platforms on the internet. The service launched a new app earlier this year after launching the beta in 2019. The app lets you read, reply to, and react to issues and pull requests. You can also read and write code, merge pull requests, organize issues, and more. The UI is clean and there is a dark mode as well. There are some complaints that the app doesn't have enough features, like push notifications for inbox messages. However, we expect it to improve over time so we'll see how it turns out.
Credit:
Joe Hindy / Android Authority
---
Microsoft's three big app releases
Price: Free
Microsoft had a pretty big year in 2020. First, it re-launched its Microsoft Edge browser with Chromium. The new browser works with the revamped versions on macOS, iOS, and Windows with features like syncing. A few months later, it re-launched its new Microsoft Launcher. It integrates Microsoft's to-do list app, calendar, and other services under a single roof, and it works quite well if you use all of Microsoft's tools. Finally, Microsoft launched a math solver app (linked at the button below). It lets you scan in math problems and solves them for you. The app features step-by-step instructions on solving each problem and works with most high school level and some college-level math. All three Android apps are good.
---
Olauncher
Price: Free
Olauncher is a minimalist launcher. It omits many features like icon packs and graphics in favor of a simpler approach. There are some light customization options, but otherwise, it's basically just a list of all of your apps. Even the app drawer is just another, longer list of your apps. There is a free version right now, with a premium one coming eventually. The premium version should have some extra features as well. For now, it's a refreshingly light take on the Android home screen, and it still looks pretty good.
---
Oto Music
Price: Free / $0.99-$14.99
Oto Music is a decent new music player. It gets all of the basics right and includes things like support for Android Auto and Chromecast, gapless playback, five widgets, and a clean, simple UI. It's also under 5MB in size and contains no advertisements. There are even various sorting options, a sleep timer, and some other useful tools. Oto won't usurp Poweramp or MediaMonkey as the top music player powerhouse, but it's one of the only good free music players. The in-app purchases are optional donations.
---
Pokémon Home
Price: Free trial / $2.99 per month / $15.99 per year
Pokémon Home was one of the bigger app releases in 2020. Pokémon Home lets players upload their collections from various games, transfer them to other titles, and perform some additional functions. You can even trade Pokémon with other players around the world, receive Mystery Gifts, and view the National Pokedex. This is obviously only useful for people who play the core Pokémon games, but it's still a big release nonetheless. For more on Pokemon Home check out our guide.
---
Socratic by Google
Price: Free
Google purchased Socratic back in 2018. It eventually pulled it from the Play Store and re-launched it as a Google AI product. The re-launch was mostly the same as the original app. The only difference is that it now gets new updates from Google. The app works like Microsoft Math Solver but with more than just math. You can also take pictures of literature, biology, chemistry, and history problems as well. We're sure more subjects are coming eventually. This might also end up as a Google Assistant feature someday.
Credit:
Joe Hindy / Android Authority
---
Vivaldi Browser
Price: Free
Vivaldi Browser launched officially in April of this year after a long beta period. It's built on Chromium similar to Microsoft Edge but has a different set of features. The browser has end-to-end encryption on its sync feature with its desktop version. It also has a built-in note-taking function, a full-length website screenshot option, multiple search engine support, and it blocks ads and trackers by default. It had some ups and downs when it launched a while ago but seems to have really hit its stride in recent months. It's right up there with Chrome, Firefox, and Edge in terms of features and cross-platform support.
Credit:
Joe Hindy / Android Authority
---
Third place: Plexamp
Price: Free
Plexamp is a music player for people who use Plex servers. It is one of the most advantageous releases in recent memory. Plex is frequently listed as a good alternative to the late Google Play Music for folks who have their own music library, and it all worked out pretty well. The app has an excellent UI, gapless playback, fade in and out features, and you can download music from your Plex server for offline play. Plex was already great for video and image content, but Plexamp made it great for audio content as well. It couldn't have come at a better time. Plex costs money to use, but Plexamp is free.
---
Second place: Zoom
Price: Free / $149.99-$300 per year
Zoom technically wasn't launched in 2020, but it was arguably the most popular and influential app of the year. It had a ton of issues and we outlined all of them in our list of the most controversial apps from this year. However, Zoom ended up fixing basically all of its problems. It reigns supreme as the most popular video conferencing app in a year where social distancing became really important. It boasts a user base of over 300 million users as of a few months ago.
The app lets you have conferences of up to 100 people. It also includes a whiteboard, a screen share function, a chat, and you can choose to go with or without video. There is also end-to-end encryption as of October 2020. Most complaints revolve around connection issues but when you go from a few thousand active users to hundreds of millions in a short time, that's gonna happen. Zoom is one of the most memorable apps of 2020 no matter who you ask.
---
App of the Year: The Exposure API by Google and Apple
Price: Free
The biggest innovation in Android apps in 2020 was the Exposure API from Google. Apple has a similar one for iOS as well. The API lets apps track you without actually knowing who you are. When you come into contact with someone with COVID, the app can tell you without destroying anybody's privacy. You can also report your COVID-19 diagnosis so other people can be warned if they came into contact with you. It's quite the innovation especially when you consider how reactionary it was to a global pandemic. Unfortunately, a lot of regions around the world don't have an app that uses this yet. Many with it didn't do so well either. Here's hoping it's more useful in the next pandemic.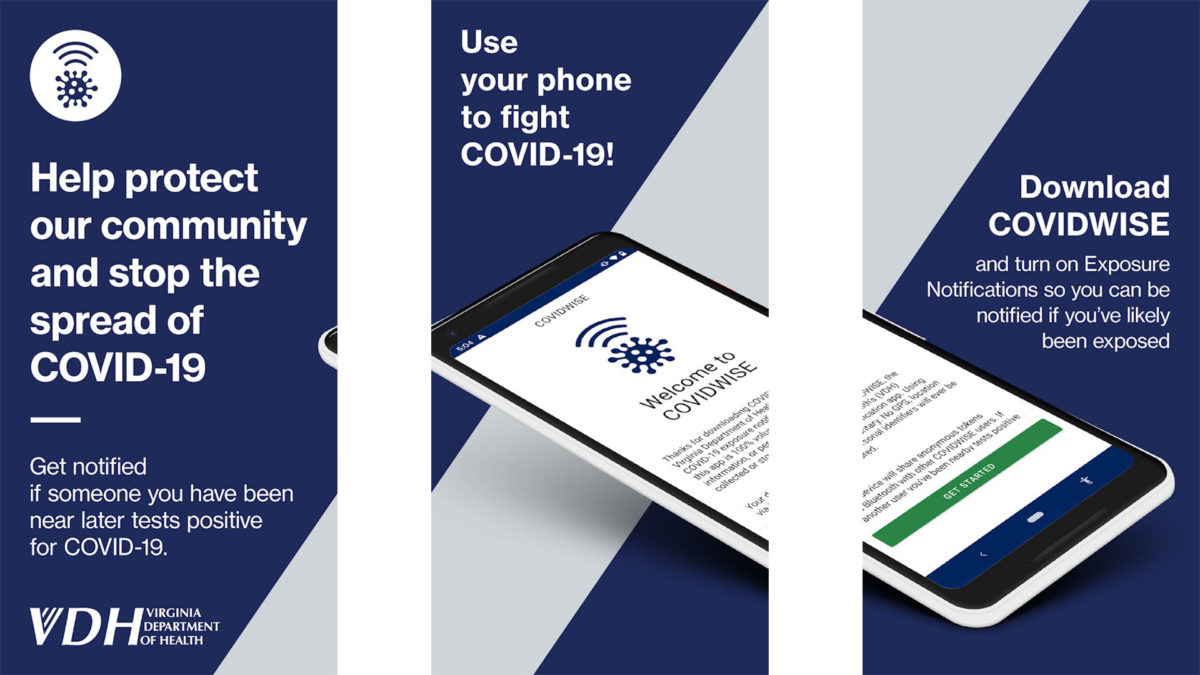 Credit:
Joe Hindy / Android Authority
---
The best Android apps of 2020: Honorable mentions
Every year we identify some apps that easily could've made this list but the article can only be so long. Here are ten more great Android apps that we wanted to mention but didn't have space for in the list above:
Autosync 

—

Autosync is a universal cloud sync. You choose the cloud storage service of your choice, and then pick the folders on your phone you want to be synced. The app ensures everything in the folder is uploaded to the service. It works with Google Drive, OneDrive, Dropbox, Box, MEGA, Nextcloud, ownCloud, Yandex Disk, and many others. It's still in beta, but it works pretty well.
Barre 

—

Barre is a yoga app released in early 2020. It's by the developers of Down Dog, another very popular yoga app. It blends yoga, ballet, and pilates to form a different kind of exercise routine. The app has done very well for itself and people seem to really like it.
Citra Emulator 

—

Citra Emulator is a Nintendo 3DS emulator and, as of the time of this writing, the first one on the Play Store. It launched to heavy fanfare in the emulator community. The developers are taking their time to fix bugs before announcing a full release. When it does, it'll be the best in its class.
Epic Privacy Browser 

—

Epic Privacy Browser is a new browser with a heavy focus on privacy. It uses Chromium as a base so it works pretty well out of the box. It also has an ad-blocker, a proxy with a strict no-logging policy, and it blocks most trackers. There is also a video downloader and some customization elements. It's definitely a good browser.
Facebook Gaming 

—

Facebook Gaming has an interesting history. It's technically just a mobile app portal for Facebook's existing live streaming platform for gamers. Facebook Gaming also swallowed up Microsoft's Mixer community shortly after it shut down. It gave Facebook Gaming a bit of a boost in numbers.
HEY Email 

—

HEY Email made quite the splash this year when it launched. It focuses heavily on anti-spam and privacy. HEY has a neat feature where you can screen emails the same way you can screen calls. You can also do the usual email stuff, and the app does it rather well. It's quite pricey so it's only good for people who lean heavily on their email.
Nvidia GeForce Now 

—

After a long beta period, Nvidia officially launched its GeForce Now service in early 2020. It streams games online similar to Google Stadia. Nvidia is a leader in gaming hardware, but the software is still in need of some polish. The most common complaints are the long queues and load times. It plays pretty well once you actually get into it.
TruePick's 

—

TruePick's is an Android customization app. It has a catalog of home screen set-ups for you to scroll through. It then links you to the proper wallpaper, icon pack, and KWGT widgets (when applicable) to recreate the experience on your phone. It's had some ups and downs this year, but it seems to have hit its stride. We hope the developer continues to improve it.
Wavelet 

—

Wavelet is a pretty neat equalizer app. It not only equalizes your music, but it does it in such a way that it emulates other headphones. Wavelet has an auto-EQ mode, a nine-band equalizer, and some of the usual stuff like a bass booster. Poweramp also put a good equalizer in beta, but we'll likely talk more about that one next year when it leaves beta.
Yuka 

—

Yuka was out in Europe for a while before its launch in the US earlier this year. The app lets you scan barcodes on food products and see an analysis of the product. It shows things like additives, calories, sodium, and other basic stats. Yuka focuses a little more on accessibility than in-depth analysis. It still works really well.
---
If we missed any great Android apps released in 2020, tell us about them in the comments! Be sure to also check out our list of the best Android games of 2020.