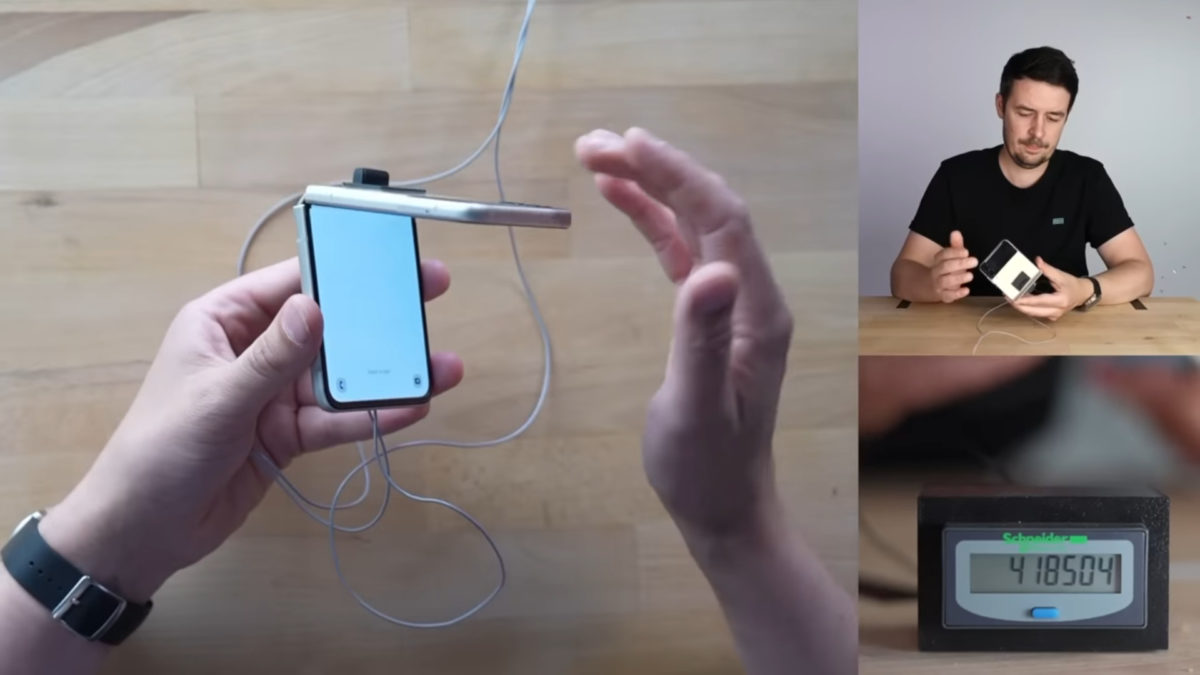 Credit:
Hadlee Simons / Android Authority
A YouTuber has put the Galaxy Z Flip 3 through a marathon folding test.
The foldable was also subjected to dirt, sand, and water.
The Flip 3 reached over 418,500 folds before giving up.
---
Samsung says the Galaxy Z Flip 3 is rated for up to 200,000 folds, which is equivalent to five years of use if you fold and unfold the device 100 times a day.
However, Polish YouTuber Mrkeybrd live-streamed a folding test from June 8-13 (h/t: Maeil Business News), putting the Galaxy Z Flip 3 through its paces. The test also saw the YouTuber cover the foldable in dirt and sand and dip it in water. So what was the result?