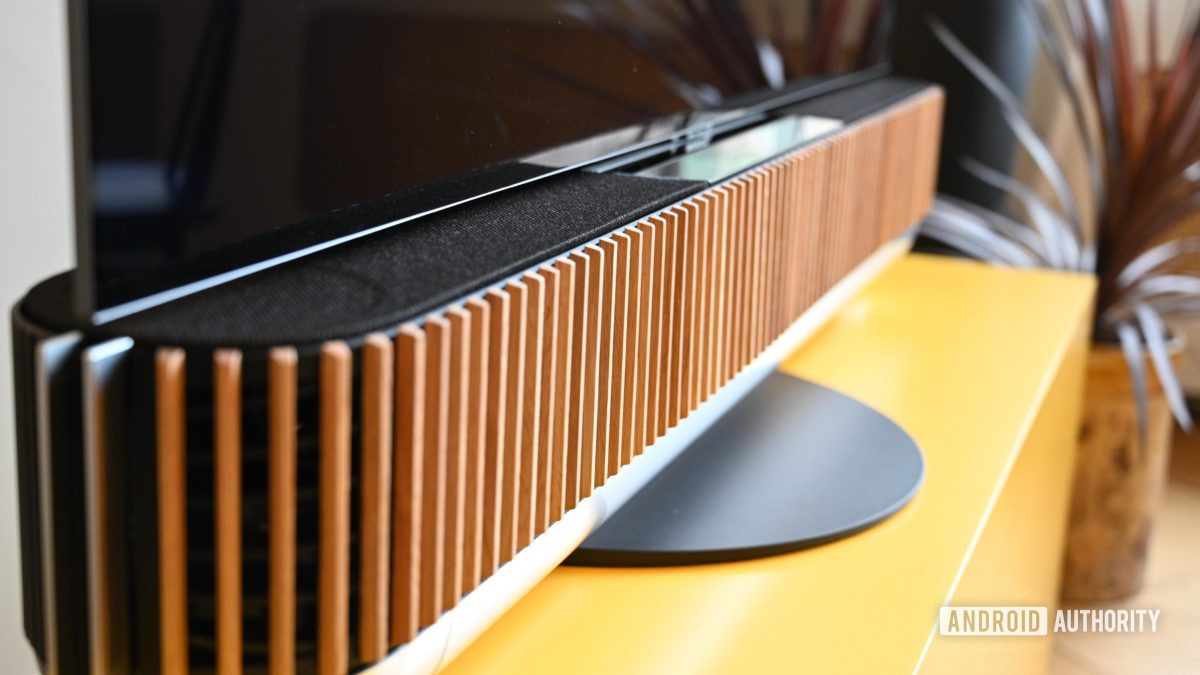 Credit:
Bogdan Petrovan / Android Authority
Sustainability is a big theme at IFA this year, but every company has a different idea of what the term means. For Bang & Olufsen, it's the ability to use your (very expensive) new soundbar for literally decades, thanks to a deliberate focus on upgradability and serviceability. Oh, and the sound is not bad either, ensuring you won't feel the need to upgrade anytime soon.
Let's get it out of the way: the B&O Beosound Theatre costs as much as a decent used car. It goes up to $7,990, which puts it out of reach for all but the highest strata of the market. So how does B&O justify that asking price?