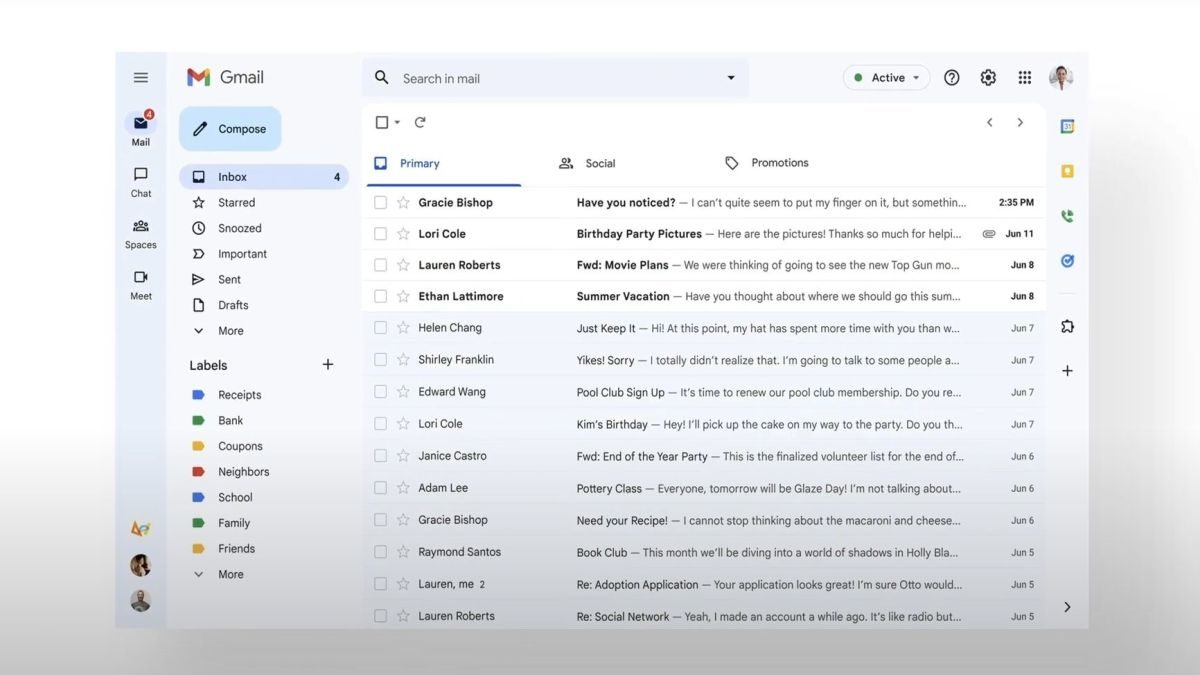 Google has started rolling out its new Gmail design, after several months in preview.
The new design integrates other Google services, including Chat, Meet, and Spaces, into one location.
Gmail users can customize the new look in Settings.
---
Gmail has been through many, many changes in the 18 years it has been around. Today, Google announced that its all-new Gmail design is starting to roll out to all its users. The big change is Gmail's integration with a few of Google's other services, namely Chat, Spaces, and Meet.
Read more: Ultimate guide to Gmail