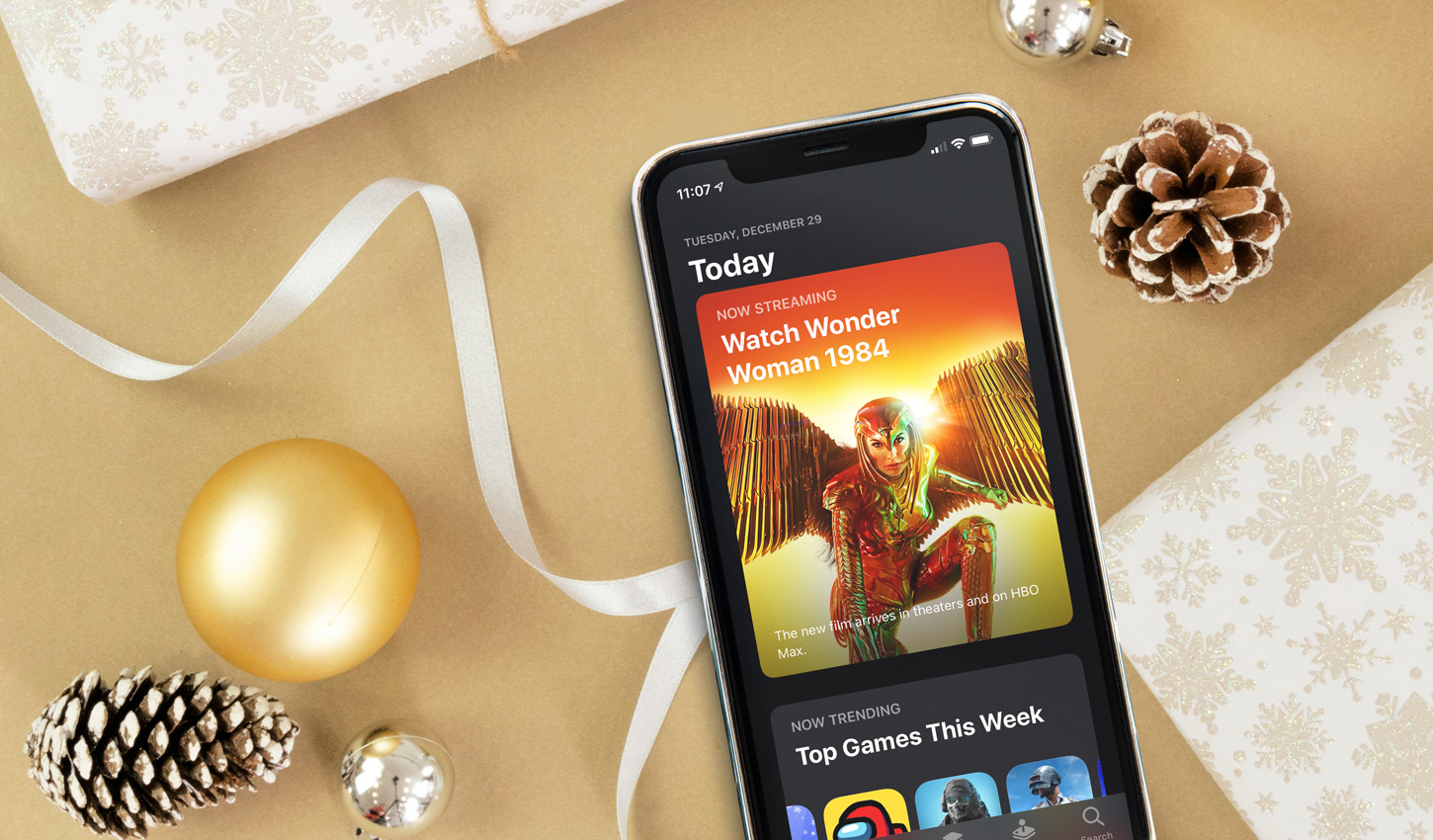 The Christmas holidays are one of the hottest times of the year for mobile app spending, and that was the case in Europe, as user spend on the App Store and Google Play hit $54.6 million on Christmas day, according to Sensor Tower Store Intelligence estimates.
This represented year-over-year growth of 29.4 percent from $42.2 million in 2019 and marked the second largest day for app revenue in Europe of the year, after Black Friday on November 27. The COVID-19 pandemic and lockdowns have led to a significant surge in mobile app revenue in Europe this year. Compared to Christmas 2018, spending in 2019 rose by approximately 20 percent, a slower increase Y/Y than seen in 2020.
Growth for Europe was slower than a combined worldwide increase of 34.5 percent, reaching $407.6 million for the day. Overall, app spending in Europe accounted for close to 13.4 percent of global revenue for both stores on Christmas day.
Spending on Christmas represented approximately 4.2 percent of all revenue generated from apps across the App Store and Google Play so far in December in Europe, which amounts to $1.3 billion.
Games and Entertainment Generate the Most Revenue
The Games category generated the lion's share of Christmas day revenue, accumulating $36.6 million, or 67 percent of the total. Mobile games spending increased by 21 percent Y/Y from $30.2 million in 2019. Brawl Stars was the top grossing game in Europe on Christmas, generating $1.8 million. It was followed by Roblox at No. 2, and Coin Master at No. 3.
Non-gaming app revenue grew faster than Games, having accounted for $18 million, or 33 percent of all mobile app spending on Christmas 2020, growing 50 percent Y/Y from $12 million. Tinder was the top non-gaming app in Europe on Christmas, generating $1 million, followed by Disney+ at No. 2, and YouTube at No. 3.
Entertainment category apps, which include platforms such as Disney+ and YouTube, accounted for the largest portion of non-gaming spend at a combined $2.6 million, or 4.8 percent of all Christmas day revenue. Entertainment represented 2.6 percent of all user spending on Google Play, just behind Social category apps with 3.4 percent, while Entertainment accounted for approximately 7 percent of revenue on the App Store.
Across all categories, Germany proved to be the most lucrative European country for mobile app publishers on Christmas day, generating more than $11 million in revenue. The United Kingdom was No. 2, accumulating $10.4 million, while France ranked No. 3, with users spending $5.7 million.
Across Europe, the Apple App Store accounted for approximately 60 percent, or close to $32.7 million, of mobile app spending in Europe on Christmas day 2020, up approximately 39 percent Y/Y. Google Play, meanwhile, accounted for 40 percent of user spending, or $22 million, up 17.4 percent Y/Y.
2020 Reflection
Just like the global markets, Europe has witnessed sharp growth in mobile user spending in 2020 as the COVID-19 pandemic and lockdowns struck the region. With consumers stuck at home, and many governments continuing to enforce restrictions and encouraging minimal social activity, they have directed themselves toward their mobile phones for entertainment and necessities like shopping. Christmas day spending is a reflection of the strong growth in mobile activity this year, and how higher levels of spending have been maintained throughout. We'll have or full year analyses of the global and European markets in early January.
Sensor Tower's Store Intelligence platform is an Enterprise level offering. Interested in learning more?