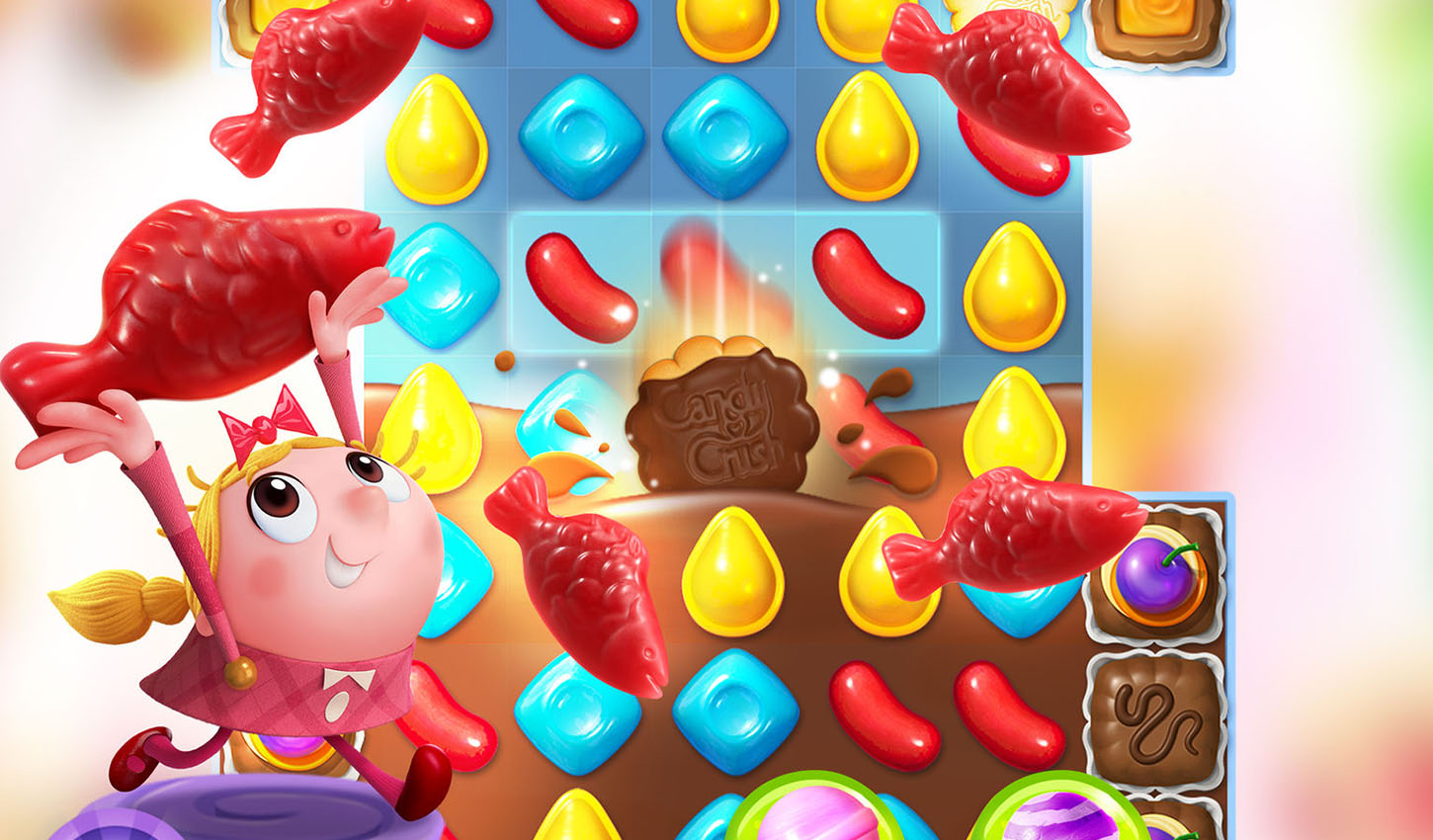 Candy Crush Friends Saga from King has surpassed $200 million in lifetime player spending, according to Sensor Tower Store Intelligence estimates.
Launched in October 2018, the title is the fourth entry into the Candy Crush series on mobile. Friends Saga is the No. 3 grossing game in the franchise so far in 2020, generating approximately $68 million or close to double Candy Crush Jelly Saga's total of about $37 million. The original Candy Crush Saga remains one of the world's most lucrative mobile titles, having accumulated more than $720 million this year to date. Friends Saga's performance is notable, as it's the first release in the series that is generating more revenue each month than its predecessor, in this case Jelly Saga. Combined, the Candy Crush mobile titles have generated more than $1 billion so far this year.
Using Sensor Tower's Game Taxonomy to identify the top grossing Classic Match 3 mobile games in the United States in 2020 to date, we can see that Candy Crush Saga, Candy Crush Soda Saga, and Candy Crush Friends Saga rank No. 1, No. 2, and No. 3 for player spending, respectively. Jelly Saga, meanwhile, ranks No. 8. This shows the dominance that King has in the popular puzzle subgenre, which it has maintained for years. When looking at all Puzzle category titles, Candy Crush Saga ranks No. 1 for player spending, while Soda Saga ranks No. 5 and Friends Saga ranks No. 15.
Candy Kingdom
Candy Crush Friends Saga has generated approximately $213 million in player spending to date. The U.S. accounts for the majority of spending, accumulating close to $141 million, or about 66 percent of total revenue. The United Kingdom ranks No. 2, while Japan rounds out the top three.
Google Play comes out on top for revenue, picking up 51 percent of all player spending, while the App Store accounts for the remaining 49 percent.
When it comes to downloads, Friends Saga has picked up approximately 62 million installs to date. The U.S. comes out on top, accumulating close to 12 million downloads, or about 19 percent of the total. India ranks No. 2 for installs, while Brazil ranks No. 3.
Google Play has taken the lion's share of downloads, accounting for 75 percent of all installs. The App Store, meanwhile, accounts for 25 percent.
Crushing it
The Candy Crush Saga series remains a gaming heavyweight eight years following the original game's mobile release, which is still one of the world's top grossing mobile titles. Each entry into the franchise has generated hundreds of millions of dollars, and Friends Saga continues that trend, while integrating a new element to the successful formula with its colourful cast of characters. With King representing the top three earners in the Classic Match 3 genre on mobile, its latest addition has cemented its leadership position in the subcategory, although the puzzle space at large remains fiercely competitive.
Sensor Tower's Store Intelligence platform is an Enterprise level offering. Interested in learning more?