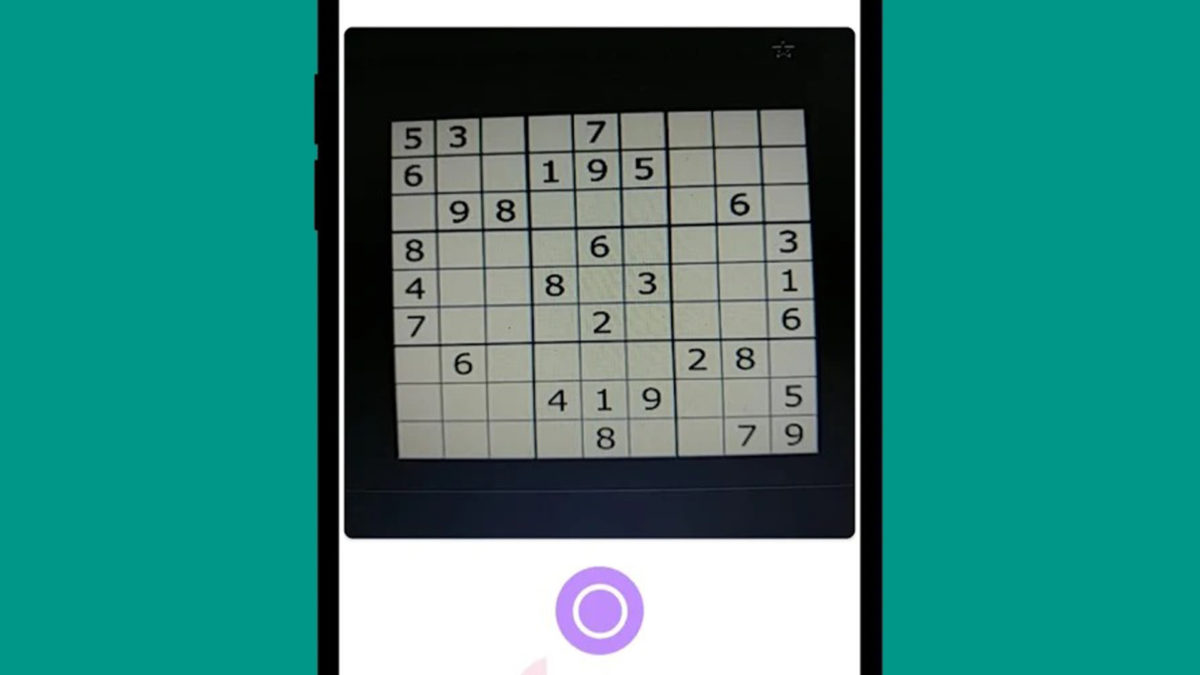 Sudoku is a tough game to learn and master. It can be as simple as a 3×3 grid or go much higher in the upper difficulties. The game is a lot of fun and it's a great brain teaser. However, sometimes you just need a little more help. A good sudoku solver helps a lot. You can double check your work to make sure you made no mistakes. Alternatively, it can help you solve a tough puzzle so you know where you were stuck.
Credit:
Joe Hindy/ Android Authority
Sudoku solvers on Android all do basically the same thing. You use either your camera or your number pad to enter in the various digits that the puzzle gives you. The solver then puts the rest in for you. The only difference between the apps is how big of a grid size it supports and its UI. Otherwise, they all work basically the same. That's why this list is shorter than most of our others. Here are the best sudoku solvers for Android.
OkayCode Sudoku Solver
Snap Solve Sudoku
Sudoku Expert
Sudoku Solver Camera
Shai Alkoby Sudoku Solver
Your browser
Check out more articles here:
10 best Sudoku apps and games for Android
10 best word games for Android
---
OkayCode Sudoku Solver
Price: Free
OkayCode makes one of the most popular sudoku solvers for Android. It's a super basic app. It solves puzzles in the traditional 9×9 grid like you see in the newspapers. You simply enter in the digits the puzzle gave you and it'll solve from there. This is a good one for a lot of people because it works with the most popular version of sudoku. Plus, it's entirely free with no in-app purchases or ads.
Credit:
Joe Hindy/ Android Authority
---
Snap Solve Sudoku
Price: Free / Up to $9.99
Snap Solve Sudoku is another great sudoku solver on mobile. This one works much like OkayCode's version, except this one supports OCR. Basically, you can take a picture of the puzzle from the book or paper you found it on and the app inputs the code for you. You can still do it manually if need be as well. It also saves past sudoku boards for future reference if need be. The app is free to use, but you can optionally donate if you want to.
Credit:
Joe Hindy/ Android Authority
---
Sudoku Expert
Price: Free
Sudoku Expert is a mix between a sudoku solver, sudoku teacher, and a sudoku game. It contains over 5,000 puzzles natively within the app. However, it also comes with an integrated solver where you enter in your own puzzle and the app will solve it for you if you want. The controls are actually pretty good, although it can feel cramped on smaller devices and some people don't like the blue shading. In any case, it's definitely good to use as a solver and it doesn't hurt having 5,000 other puzzles to carry around with you.
Credit:
Joe Hindy/ Android Authority
---
Sudoku Solver Camera
Price: Free
Sudoku Solver Camera is a neat little tool for sudoku fans and also a great demo of AR and OCR technology. The app opens your camera and you point your camera at a sudoku puzzle. The app recognizes the puzzle and solves it for you right on the spot. You simply tap the freeze button to stop the app so you can write down the answers. This works as a great checker tool to see if you did the puzzle right or as a solver in case you ran out of time. It's relatively new so we're not sure if your phone will experience bugs with it, so do beware of that.
---
Sudoku Solver by Shai Alkoby
Price: Free
Sudoku Solver by Shai Alkoby is another decent solver. This one works on the typical 9×9 grid as well as 16×16 grids. It otherwise works like most others. You input the numbers you know and the app fills in the rest. This is one of only a few that can do both sizes so it's a good tool for the casual sudoku fan. We also like that this app is set to reveal numbers one at a time as hints instead of just blasting the whole answer all at once. This is a good one for people learning sudoku and people wanting to check their answers.
Credit:
Joe Hindy/ Android Authority
---
Bonus: web browsers
Price: Free
There are a metric ton of sudoku solvers online. You can easily open up a Google search, type in "sudoku solver" and get all kinds of options. This is what many people do on a computer but it's perfectly doable on a phone or tablet as well. In some cases, like with Sudoku Wiki, a website version is way more powerful than a mobile app version. In any case, you like already have a browser so you can also save yourself some phone space by just using it instead if none of the above options worked for you. We have Google Chrome linked at the button below or you can check out more great Android browsers here.
---
Thank you for reading! Try these too:
15 best crossword solvers for most platforms
15 best anagram solvers for most platforms
If we missed any great sudoku solvers for Android, tell us about them in the comments1 You can also click here to check out our latest Android app and game lists.